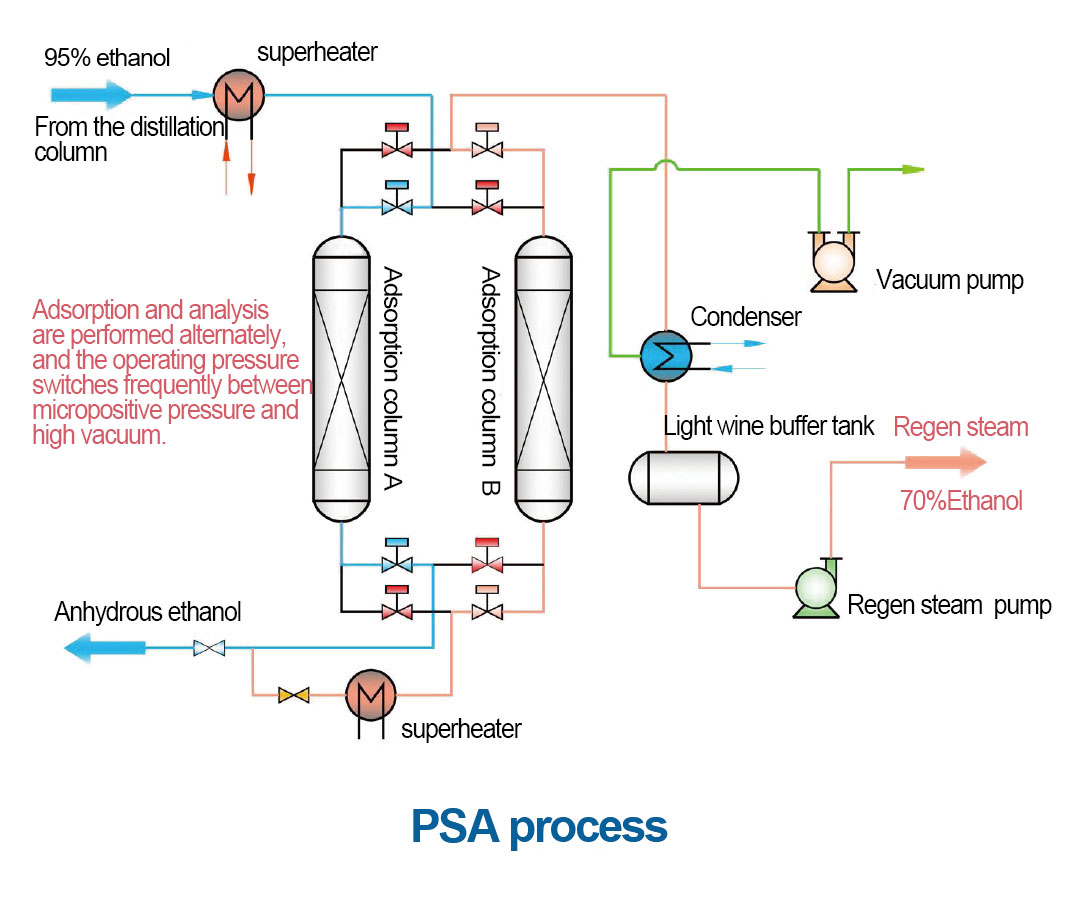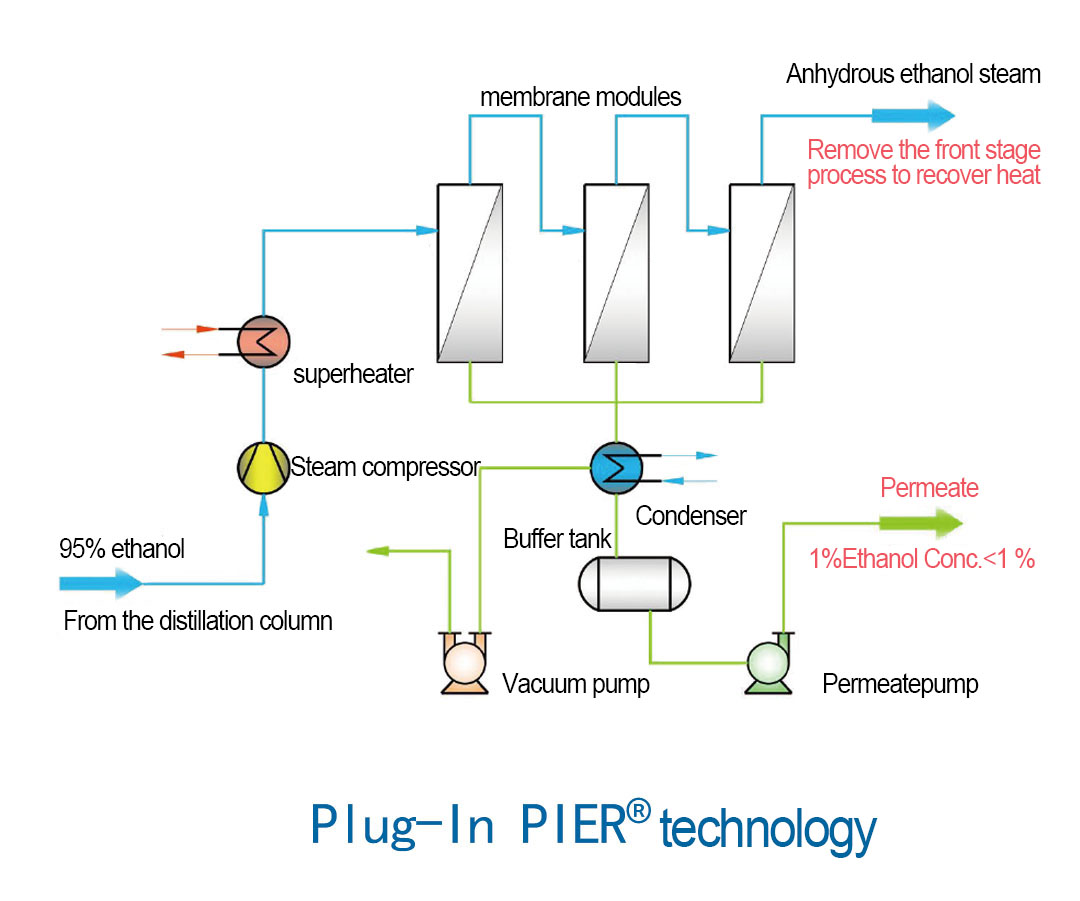 In recent years, the world is seeking to establish a low-carbon, efficient and environmentally friendly new energy supply system, and biomass fuel represented by fuel ethanol has been paid more and more attention. Using corn, cassava, sugar cane, straw and other raw materials as raw materials, dilute ethanol solution was obtained by biological fermentation, and then aldosterone impurities were removed by column distillation process to obtain 95% water-containing azeotropic ethanol.The refining and dehydration of fuel ethanol mainly include azeotropic distillation, extractive distillation, molecular sieve adsorption and other processes. At present, the technology of molecular sieve pressure swing adsorption (PSA) is widely used in the industry, but the non-steady state operation and the production of the light wine in the PSA process are two problems that could not be solved.
The Plug-In PIER ® technology (Productivity Increasement and Energy-consumption Reduction)developed by our company is a subversive technology to solve the dehydration and refining of fuel ethanol. Ethanol was dehydrated by inorganic zeolite membranevapor permeation technology, driven by the pressure difference between the two sides of the membrane, water molecules were selectively diffused through the membrane layer to realize the continuous and efficient separation of ethanol and water under steady state conditions. The one-way separation degree of Plug-In PIER ® technology is high, no other components are introduced, no light wine is produced, and the energy saving is 50% ≤ 70% compared with the distillation process. In addition, the installation of Plug-In PIER ® technology is simple, and the prying design can realize the technical reform and upgrade during factory maintenance, and realize 20% capacity expansion.
Our company is the only company in the world to master the continuous production technology of the inorganic zeolite membrane and the rapid complete detection technology of the zeolite membrane products, and the delivery period of the fuel ethanol large-scale project is ensured.