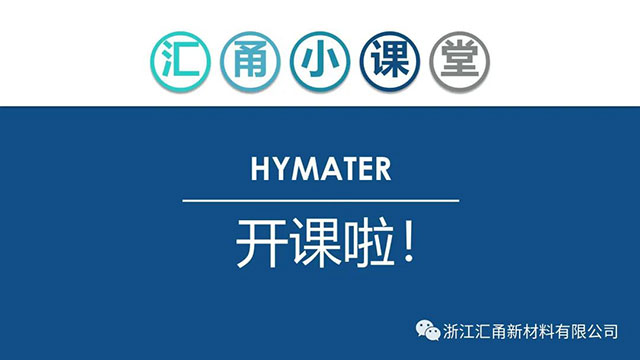 In 2020, Zhejiang Hymater is moving forward steadily. While dedicating to improving the level of product service, it strengthens the atmosphere of learning and common progress of all employees in order to create a better corporate culture. To this end, "Hymater Elementary Classroom" as a pioneer strategy to improve the goal of all staff, debuted in early May.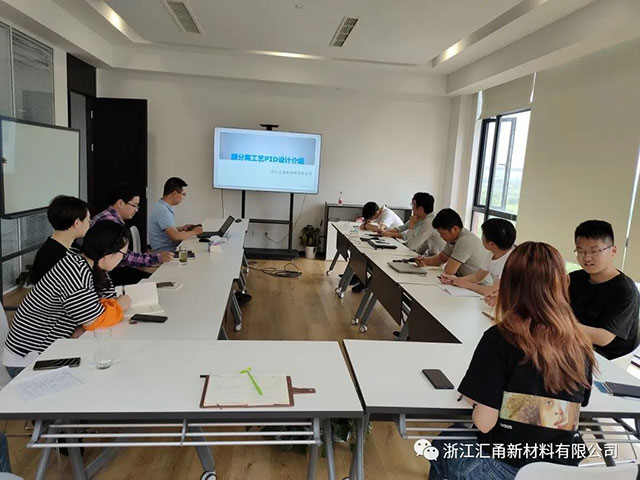 The first lecture of Hymater Training-"Introduction of Pervaporation (Steam Permeation) Process" kicked off the company's training mechanism in 2020. During the training process, the staff discussed and exchanged ideas actively, brainstorming and brainstorming, and the collision of various sparks of thought pushed the meeting to the climax again and again.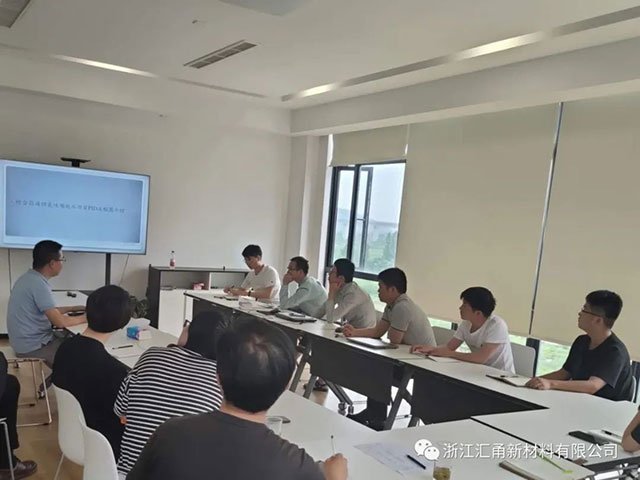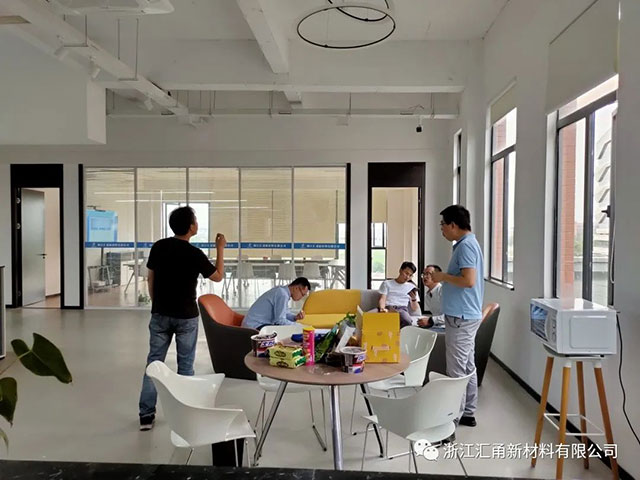 The training is suspended and the thoughts are kept. Colleagues who failed to express their opinions in the meeting room moved the discussion place to the rest area. As for the non-stop snacks provided by the company to employees, colleagues come and go to explain their views, which not only supplements physical exertion, but also expands knowledge and insights.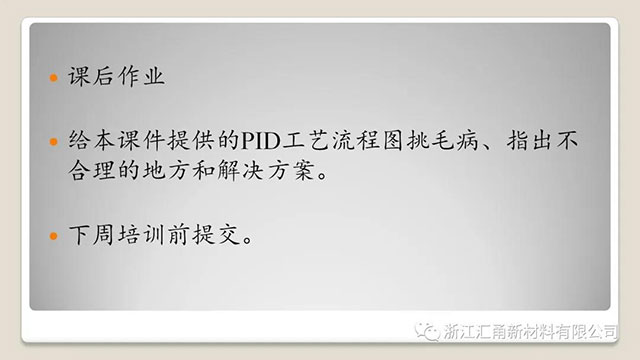 There is no doubt about the role played by after-class tracking on the performance of training. Hymater not only pays attention to the atmosphere of the training classroom and the content taught, but also pays attention to the thinking, practice, and summary after the training. This process is the key point to reflect the training results. The assignments left to you after each training will not only help you review and summarize, but also expand your thinking and extend your learning.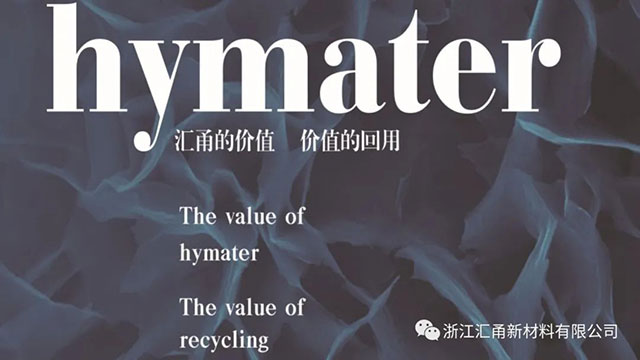 From product introduction to process improvement, from rules and regulations to software operation, the follow-up planning also involves on-site experience, skill sharing, intellectual property rights, etc. The training content of Hymater small classroom involves all aspects, and it is truly close to the learning organization.
Confucius said: "A three-person team must have our teacher." Hymater believes that everyone has their own abilities and specialties, and everyone has a shining point worth learning. Therefore, in Hymater, everyone can become an internal lecturer, give full play to their strengths, discuss together, and make progress together.
Times are calling, technology is progressing, and our Hymater is a giant wheel that keeps moving forward.