Unlimited "membrane force" of molecular sieve membrane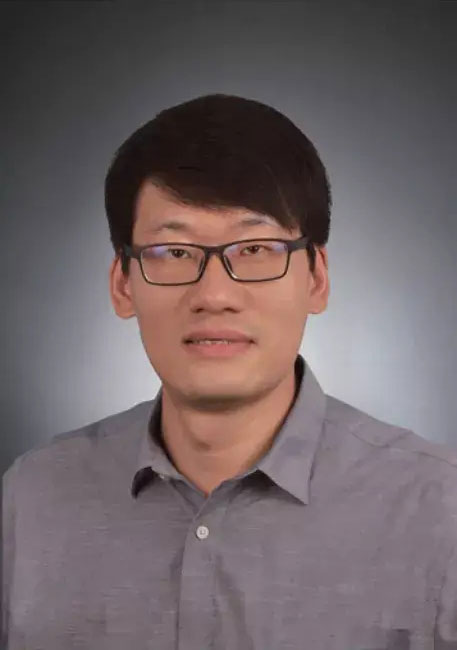 ▲Founder of Zhejiang Hymater Co., Ltd. Yanshuo Li
As a new type of inorganic separation membrane, molecular sieve membrane can be used under harsh conditions (higher temperature and organic solvent), and has the advantages of high flux and high stability. Therefore, in the field of pervaporation, especially in the field of steam permeation, With good application prospects, it has become an important development direction in the field of membrane technology in the future.
Zhejiang Hymater Co., Ltd. is committed to the research, development, production and application promotion of special separation membranes and membrane projects. The self-developed special membrane separation technology is combined with traditional chemical environmental protection technology. Relying on its leading global special membrane technology for domestic and foreign enterprises Provide a reliable energy-saving and efficient overall chemical separation solution.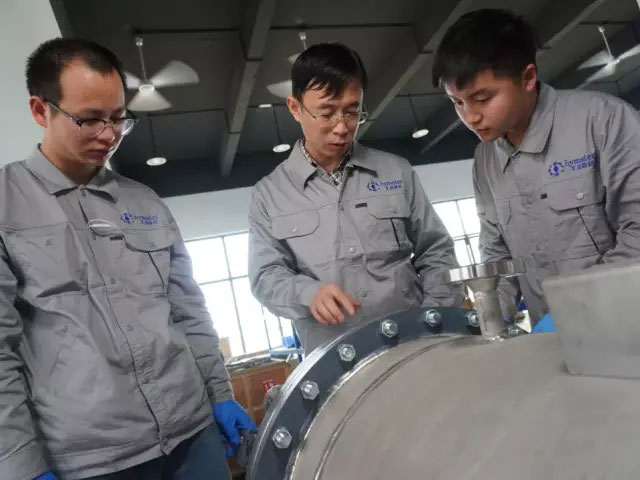 With the efforts of the Hymater team, China's molecular sieve membrane technology has caught up with the industry's "step" within a few years, gradually "leading" the world, and created a new era of ultra-high-throughput zero-defect molecular sieve membranes. This molecular sieve membrane made locally in Ningbo branded the Chinese label in the first-class camp in the international membrane field.

"We are the first company in the world to adopt microwave synthesis molecular sieve membrane technology and achieve continuous production of molecular sieve membranes." Dingbing He, the general manager of Hymater introduced that the company has built the first membrane industry with an average annual production capacity of 30,000 square meters and equipped with independent research and development The molecular sieve membrane production line of the fully automatic detection system has been put into trial operation. "This molecular sieve membrane production line can help quickly realize the industrialization of molecular sieve membranes, and largely replace traditional processes, reduce costs for enterprises, and achieve new breakthroughs in domestic electronic grade reagents."
New Era Of Molecular Sieve Membrane
"Ningbo has provided financial support and talent guarantee for innovative start-ups, from the formulation of various policies of" attracting Phoenix to live "to the preferential support for key scientific and technological projects." Dingbing He lamented the development vitality Ningbo has brought to Hymater, "it can be said that Ningbo is a hot spot for R&D and entrepreneurship."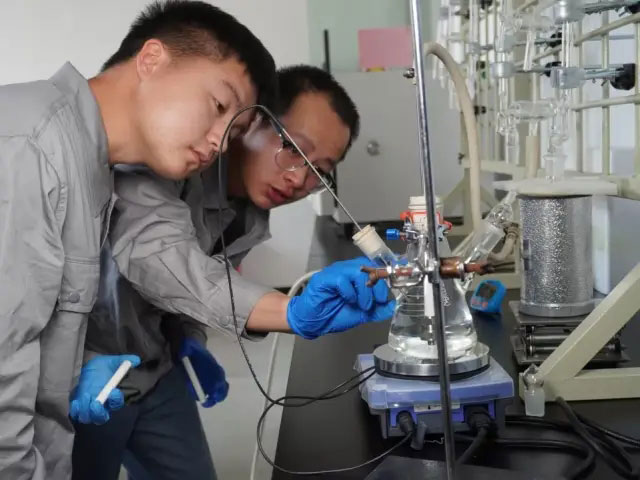 In 2018, Hymater participated in the "Maker China" competition, after which the company's scientific and technological strength and huge potential have won wide recognition in the industry and caused the attention of many capitals. "We have contacted a number of investment institutions and completed the angel round of financing in the first half of 2019. Here we first want to thank "Maker China" for providing us with an opportunity to show ourselves. Hope that "Maker China" can discover more Excellent entrepreneurs and excellent projects also hope that more "Makers" can join the army of innovation and entrepreneurship." Dingbing He sent invitations to "Makers".
Innovation is always on the road, driving Hymater to move forward. Speaking of the company's vision for future development, Dingbing He said, "We plan to build a domestic first-class internationally renowned research center for advanced separation materials in 2022. Hymater is determined to become a world-class specialty membrane manufacturer and service provider. Advanced separation processing services promote the sustainable development of the world environment!"